The 4th Annual Regular Expression Day (And Prizes) - June 1st, 2011
Can you believe that it's almost time for the 4th annual Regular Expression Day?! That means another chance to celebrate the super powerful and infinitely awesome string parsing and manipulation functionality provided by the Regular Expression. This pattern matching syntax spans all modern programming languages and improves the lives of all developers, regardless of language or platform. They truly unite us as "problem solvers," arming us in the war against data mining, manipulation, and validation.
NOTE: If you are already completely lost and have no idea what I'm talking about, please checkout my video and slide presentation - Regular Expressions, Extraordinary Power. They will blow your mind and change your world forever.
This year, the prizes are pretty exciting! The wonderful folks at O'Reilly Media have offered to give away a lot of eBooks (ePub, Mobi, PDF). I don't want to say just how many; but depending on how many people participate, we might have enough books to give one copy to everyone!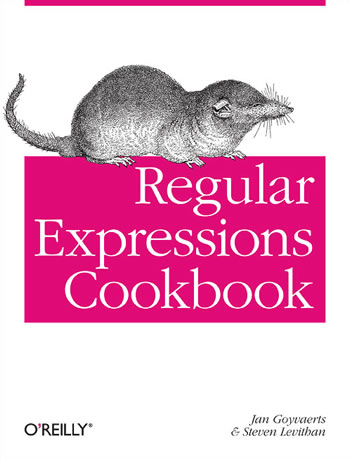 In today's world, if you are reading this blog post, you already have a device that is capable of displaying eBooks (like the ones O'Reilly is sponsoring); but, not everyone has an awesome device for reading eBooks. As such, I want to make sure that one grand-prize winner will be able to walk away from this Regular Expression Day celebration with a brand-spanking-new Apple iPad 2 (courtesy of BenNadel.com). This device will give you access to iBooks - the application that let me finally fall in love with the electronic book experience.
In the past, I've kept participation in the Regular Expression Day activities pretty low-touch; but, since we have such a big grand prize this year, things need to get a little bit more involved (and hopefully fun!). In order to participate, I'm asking that you upload a photo of yourself celebrating Regular Expressions in some way (using the form below). I don't care if it's just wearing a RegEx tee shirt, holding up a RegEx book, writing down your favorite pattern, or whatever - just show a little love and you'll be entered to win!
I took the liberty of kicking off the first photo. This day is suppose to be joyous. So, please join me in just having a great time and reveling in the awesomey goodness of the Regular Expression!