Bruce Nadel
When I talk about my dad, I often describe him as having an "intense presence." He had this energy about him that was palpable. When he was in a room, you could feel it; there was something about him that was very much larger than life. He was, at the same time, both inspiring and, often, quite intimidating.
His demeanor kept him from sitting still too long; there was always something to be done - something to be built - something to be fixed. To watch him in motion was a lesson in drive. There was nothing he couldn't do. From construction, to design, to business, nothing ever seemed to stand in his way. To call him a Renaissance man was not hyperbole, it was simply fact.
And, while he provided for his family, he also provided for others. Unfortunately, I didn't know much about this part of his life until after his death. But, when he died, random people would find me on the web and tell me about how much he had changed their lives. Whether it was simply making someone feel special or buying a computer for a struggling family, he seemed to leave a lasting, positive impact on the lives of those he met.
I remember once when I was with my dad in a Williams-Sonoma (or a Potter Barn, or something to that effect), he found one of the Gift Registry terminals, looked up a random couple, and bought them a gift. At the time, I didn't get it — why buy a gift for someone you didn't know. Now, years after his death, as I continue to meet people who tell me about how he changed their life, I realize that this was just one of the many ways he gave back.
He used to tell me, "It's important to leave this world better than you found it." I know for certain that he did this. And, I hope that I, too, can become this kind of person.
Words of Praise in Shoot Online
The following was printed in Shoot Online magazine on November 25, 2005. It was not reprinted with permission, but this is my dad - I don't ask permission for that.
The following article has been seen by over 20,000 top advertising agency creative and production people around the world as well as executives and artisans in the production, post, music & sound, and production services communities.
Industry Mourns Director Bruce Nadel
By Robert Goldrich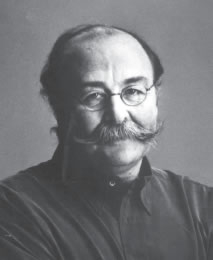 Bruce Nadel
NEW YORK—Director Bruce Nadel, whose distinctive, innovative style in food/tabletop and live action cinematography made a major mark on the advertising industry, died on Nov. 8 after a lengthy battle with stomach cancer. He was 60.
Nadel remained active despite the illness, recently directing jobs for Folger's via Saatchi & Saatchi, New York, and Enova cooking oil out of Chicago Creative Partnership. He then completed callbacks on a job—for Publix supermarkets—the day before he was admitted to the hospital for the last time.
During his 25 years as a director, Nadel worked stateside and internationally, turning out commercials for leading brands like McDonald's, Sears and The New York Times. He created enduring images, including his European work for Absolut Vodka, and stateside fare such as Nutrasweet's "Gumball." The latter, out of TBWA/Chiat/Day, New York, was honored in the tabletop category of the Association of Independent Commercial Producers (AICP) Show, as were other Nadel-helmed ads.
Nadel developed a lush visual style that relied on beautiful surfaces, rich textures, sophisticated propping and a unique fluid camera technique. His intellect and experimental outlook drove his creative thinking. He brought tremendous energy and passion to his work. Nadel had a major hand in helping to elevate the beauty and sensuality of food to an art form. He influenced numerous artisans in the commercial making community.
Nadel took an atypical route to being a noted tabletop director. He started out in the business as a freelance producer. It was a five-week project with the late director Elbert Budin, whom Nadel described as "granddaddy of tabletop," that began what turned out to be a 10-year tenure with Budin's New York studio, Ampersand. The first eight of those years, Nadel produced for Budin. The last two, Nadel began directing projects.
Director Nadel then went out on his own, joining the former Cooper, Dennis & Hirsh in New York. After two and a half years there, he and executive producer Bob Ramos launched Nadel Productions, and its successor shop, OneSuch Films, where Nadel worked for a collective 18 years.
After OneSuch closed its doors in 2002, Nadel and his exec producer there, Rick Katzen, went on to form Nadel Productions—which later linked with bicoastal Cohn+Co. for national representation under the banner Nadel@Cohn+Co.
The Nadel shop remains open under the aegis of Katzen, who noted that Nadel's family would like to see the company bearing the director's name continue Bruce Nadel's legacy. The production house features directors Ben Dolphin and Bret Wills.
The aforementioned Publix ad that Nadel started is slated to be completed by director Charlie Cole, who's on loan from Cohn+Co., and DP John Hunter, who was a right-hand person to Nadel.
Katzen described Nadel as "a giant... He was the biggest guy in the room but with no ego. He was very inclusive, shooting in a collaborative way, always open to suggestions. He left a huge imprint personally and professionally."
Nadel is survived by his wife of 32 years, Arlene; his mother Miriam "Micky" Nadel; his brother, Dr. Scott Nadel; his five children, Ben, Emily, Zoe, Dr. Erik Cohen and Ari Cohen; and three grandchildren, Max, Gabrielle and Sofia.
In lieu of flowers, the family requests that donations be made to cancer awareness, prevention or treatment charities.