The Deleterious Effects Of Working At Full Utilization
At work, I'm on the Rainbow Team. Historically, my team's strategy has always been to allocate about 70% of our time to the planned work; and then, to leave the other 30% of time open for the inevitable unplanned / interrupt-driven work which is an inescapable fact of life. In the past, I've illustrated the criticality of this approach using a Sand in the Gears metaphor. Over the last few months, however, members of my team have been reallocated, leaving me as the last fully-dedicated engineer in a large area of our application landscape. This has taken me from my usual 70/30 time-split up to 100% utilization. And, it has had a surprisingly negative impact on my life.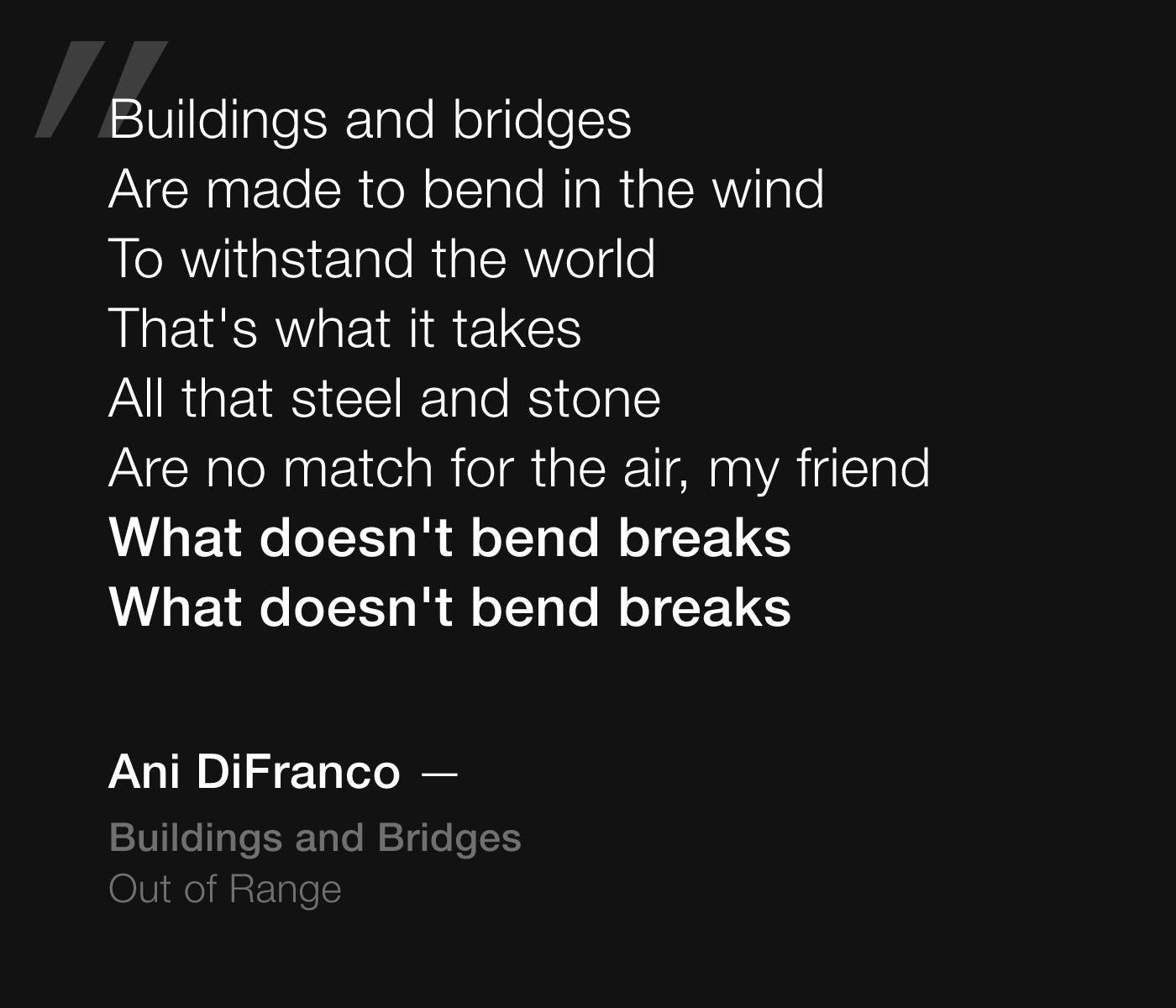 The beauty of intentionally setting aside 30% of your time for interrupt driven work is that you actually have the ability to absorb some of that work as it is brought up. Obviously, you can't handle massive amounts of extra load. But, you'd be quite impressed to see how much you can cram into that time-box.
At 100% utilization, however, there is no wiggle room. Every interruption represents a breaking-change to your schedule; and, to the schedule of everyone who depends on you. Just the other day, I felt compelled to apologize - again - to one of our lead PMs (Product Managers) for not being able to deliver on his ask:

As an engineer who, in large part, identifies as someone who can get shit done, working at full capacity is pulling me away from my actualized self. It's pulling me away from my identity. It's putting distance between the person I am today and the person I know I can be.
It's not nearly as bad as it was in 2013; but, my work-life is bleeding into my personal-life, which adds an air of urgency to the matter. Here are some observations and reflections:
I'm not sleeping well. I lay awake at night finding myself going over the day; reliving conversations I had; mulling over thoughts. I've been trying to self-medicate with Melatonin and Advil PMs. But, even that seems to be losing its effectiveness. This lack of sleep, in turn, effects my every waking hour.

I've lost my creativity. I believe that my creativity lives in the free space of my mind. When I have the capacity to day-dream and to wonder, that's where the magic happens. That's where my insights and connections come from. But, when my brain is taxed, my creative muse goes on a sabbatical. You may have noticed that I haven't been blogging much lately - this is why.

I have nothing to say. At night, when I sit down with the missus and eat dinner, my brain is empty and exhausted. I've been so preoccupied with work that I've collected no interesting non-work topics to discuss. I just sit there and stare into space.

Every decision feels like a zero-sum trade-off. When you have room to absorb work, the decision to take-on that work is an exciting moment: an opportunity to solve a problem, to help a teammate, to provide a better experience for a customer. But, when there is no room, every decision to work on something becomes an implicit decision to not work on something else. This makes every decision feel unnecessarily stressful. And, the very time it takes to make said decision feels like time wasted.

It's harder to roll with the punches. Even in my personal life, I find it harder to just go with the flow. Doing so requires flexibility; which, for me, is one of the first things to fail when I'm stressed. Everything becomes harder when I'm stressed.

I've been putting in over-time. Not being able to absorb work has been very challenging for me, emotionally. As such, I've been putting in extra hours at work, trying to manifest that 30% wiggle-room out of thin-air. I hate to do this. I think it's toxic; and if people see me doing this, I fear that it will create a toxic culture. But, putting in some extra time gives me the illusion that I'm in control. Which is ironic, because I'm clearly out of control; but, at least in that over-time, no one can tell me what to work on - I'm the boss! I get to choose my destiny.

I panic that I'm not being productive. When time becomes scarce, the time that you do have becomes more important. But, of course, being stressed means that I can't motivate to maximize my time as effectively as I know I could under better circumstances. Which stresses me out even more; and I panic that I'm not making the most of the time that I do have. Which quickly becomes a self-propagating emotional merry-go-round.
I'm not trying to whine about this stuff. I'm sharing this openly because I think it's fascinating to see how work allocation affects everything both at work and at home. I don't know if this experience is true for everyone. I only know that it is true for me; which means that it's likely true for at least some other people.
This whole blog is about learning in public. And, this is me learning about myself and how I react to different work scenarios.
I don't have a plan. I don't have any words of wisdom. Right now, I'm just trying to muscle through it with the assumption that if I can get some large projects done then things will return to normal. Part of this post is me venting in order to free-up emotional space to keep on grinding.
I know that I have a lot of value left to add. I'm nowhere near done yet.