Every Customer-Facing Call Should Have An Engineer On It
My team at InVision is decisively customer-focused. I've even advocated that my team be rolled into the "Support Organization" such that we could become the engineering arm of the Customer-Facing Team (CFT). And while this move will likely never take place, I think it helps illustrate the way that my team views its role within the company; and, the way in which we orient around the needs of our users. Which is why, when talking about "customer empathy", "intelligent urgency", and team motivations with Jony Jeyaratnam, my Director of Engineering, I made a bold suggestion: Every customer-facing call should have an engineer on it.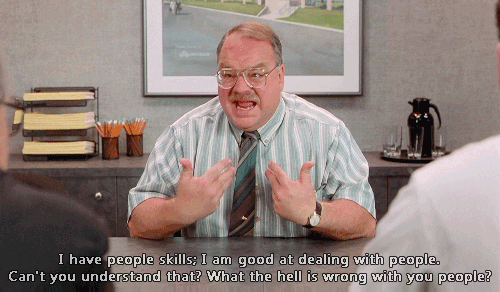 To be honest, I have absolutely no idea how many customer-facing calls get made at InVision. It's possible that we make so many calls that including an engineer on all of them simply isn't tenable. But, I will say with absolute certainty that we can include an engineer on more customer-facing calls than we do today. And, I think doing so will have a myriad of benefits.
It Will Make our Customers Feel More "Heard"

I can't tell you how many times I've been on a customer-facing call only to hear shock from the customer with an explanation that they've never had a SaaS (Software as a Service) engineer on a call with them. They get excited about this; and it makes them feel like we, on the other end of the line, are truly here to listen and to help solve their problems / points-of-friction.

This is true even when I don't actively participate on the call. My presence alone is enough to shift the entire temperature of the call.
It Will Help our Engineers See Customers as "Real People"

As an organization grows in size and complexity, the concept of a "customer" can start to become very abstract. We replace living, breathing individuals with high-level indicators such as MAU (Monthly Active Users) and ARR (Annual Recurring Revenue). At first, this helps us understand the evolution of the company over time. But, eventually, these abstractions create an "empathy gap" between the customer and the engineer.

By giving our engineers more face-time with actual customers, it can reorient the engineer - reminding them that there are "real people" behind these abstractions. That what might even be a statistically insignificant number of customers to our Product Leadership Team is still just that: customers - customers who still feel the joy and the pain of using our product even if they aren't representative of the majority.

This human connection will foster a better sense of empathy and will help our engineers take ownership over what is and is not a priority. Because, when you remember that you're dealing with "people" - not just numbers - the calculus changes dramatically.
It Will Help Us Capture Moments of Insight and Inspiration

Being on a call with a customer is generative. It forms ideas and insights that wouldn't be possible in the vacuum of self-reflection. The beauty of the human brain is that it is a pattern-matching super computer. And as we feed it more ideas, it will automatically start finding new solutions. 2,000 years ago, when Archimedes ran down the street shouting Eureka!, it was because he suddenly coalesced multiple ideas into a single solution. And, if an engineer gets on a call with a customer, I guarantee you that some sort of Eureka moment will be produced.

A few weeks ago, I was talking to Bruce De Gouveia, one of our Strategic Account Executives in the EU, about getting on some calls with our customers. And when he asked me what sort of topics I was interested in discussing, I told him that it didn't matter - I was open to discussing anything that a customer wanted to discuss. Because, the initial topic is almost never the most interesting aspect of the call. I'm waiting for that generative magic - that Eureka moment, in a series of moments, in which our customer says that one thing that sends my brain down a rabbit hole of possibility.

And the key here is understanding that we all have different pattern-matching muscles. The connection that my brain makes is going to be different than those of a Product Manager, or a Customer Success Manager, or an Account Executive, or a Designer. When an engineer listens to a customers, it's never redundant - it's always additive and it's always unique and it will always lead to a better, more holistically designed product.
It Will Allow for Real-Time Discussions About Technical Feasibility

From a more pragmatic point-of-view, having an engineer on a call facilitates real-time discussions about whether or not something is technically feasible. Software is nothing but a series of abstractions over data operations. As such, it can be hard for non-engineers to understand how challenging - or not challenging - something would be to build. By having an engineer on the call, it removes that mystery; and, it can help prevent both "over commitment" (to impossibly hard ideas) and "under commitment" (to ideas that should be knocked-out in an hour).

I can't tell you how many times I've heard something being discussed and think to myself, "That's literally just a database query - I could have completed that in the time it's taking y'all to consider building it". If we can get our engineers, our managers, and our customers all on the same call, we can start to replace the mystery with a bias towards action.
Customers are the Ultimate Palette Cleanser

While engineers love to be "in the zone", heads-down, cranking out code, having a single focus is not a recipe for success. At some point, you need to take your brain in a different direction so that it can put its "background processes" to work on problems that your conscience can't solve on its own. And, I think talking to Customers is the ultimate shift-in-perspective - that "palette cleanser" that helps the brain defrag and refresh itself. Talking to customers is good for your mental health; and, I think, brings with it all of the benefits that I outlined above.

I would even guess that if you canceled one of your existing recurring meetings and replaced with a recurring customer-facing meeting, you'd immediately get more value out of your teams.