For a short while, Project HUGE was on track and going strong. Then, around Thanksgiving, everything just went wrong. My structure was lost, my eating was horrible, my workouts were non-existent. It's time to get things back on track - to really throw myself back into my workouts.... again. Sure, maybe I have tried a bunch of times, but working out is too much fun and it is too important for my health to give up.
This year, for motivation, I am starting to rock a new workout t-shirt: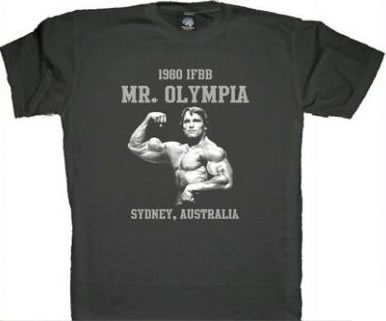 Nothing like reaching back and calling on the old Gods of bodybuilding for a little support and inspiration.
I am also thinking about purchasing a new pair of straps. Mine are so drenched with sweat and filth that they are almost hard to hold on to (yeah, that's kind of sick, but hey, 5 years of body oil adds up eventually).
All being said, I am totally pumped up for a new year of lifting heavy stuff off the floor :)
Here's to having a pump-tastic new year!