Coming Soon: Feature Flags - From Concept To Cultural Revolution
In my tenure as a co-founder and principal engineer at InVision, I went from never having heard of "Feature Flags" (aka "feature toggles" aka "feature switches"); to seeing them become widely adopted by our engineering team; to witnessing a complete cultural revolution in regard to how our company approached product development. For me, feature flags are as transformational as databases — they are as important as both logs and metrics. I cannot imagine creating another product without them.
I believe that I have a perspective worth sharing. I want to help people see the magic that I see. I want to help teams deliver value to their customers with love and empathy and without fear. As such, I'm going to try my hand at writing a book on the matter. This book will be highly opinionated; and will be colored by my own hands-on experience in seeing what works and what doesn't work.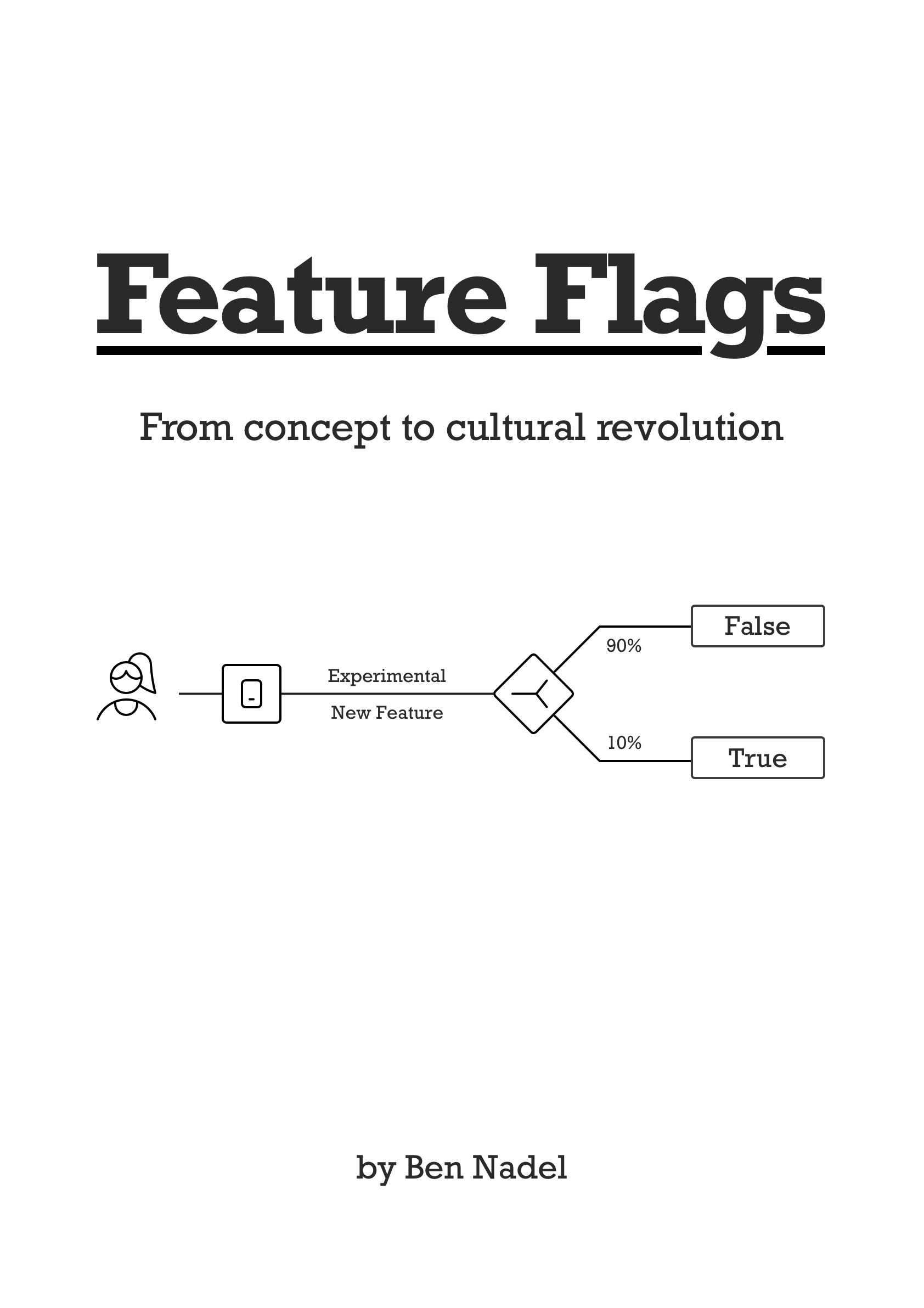 This book is very much a work in progress! If you want to know more about the progress, you can subscribe for updates on the book's mini-site:
https://featureflagsbook.com/ →
I don't anticipate this book being very long. Feature flags are a relatively simple concept that provides massive leverage. I'm hoping to get this done rather quickly.