Remote Work Increases Intimacy And Amplifies A Shared Sense Of Humanity
Last week, I was invited by Scott Gellman (COO and CFO) to give a talk at Kurtosys about the journey of InVision. Of the many topics discussed, one that I thought would be worth re-sharing is my perspective on remote work. InVision has been an all-remote company since day one. We are now one of the largest all-remote workforces in the world. And, at this point, I can't imagine going back to an office. But, the magic of remote work isn't just the time you get back; or, the cost savings of not having office-space; it's that remote work implicitly increases intimacy and amplifies our shared sense of humanity.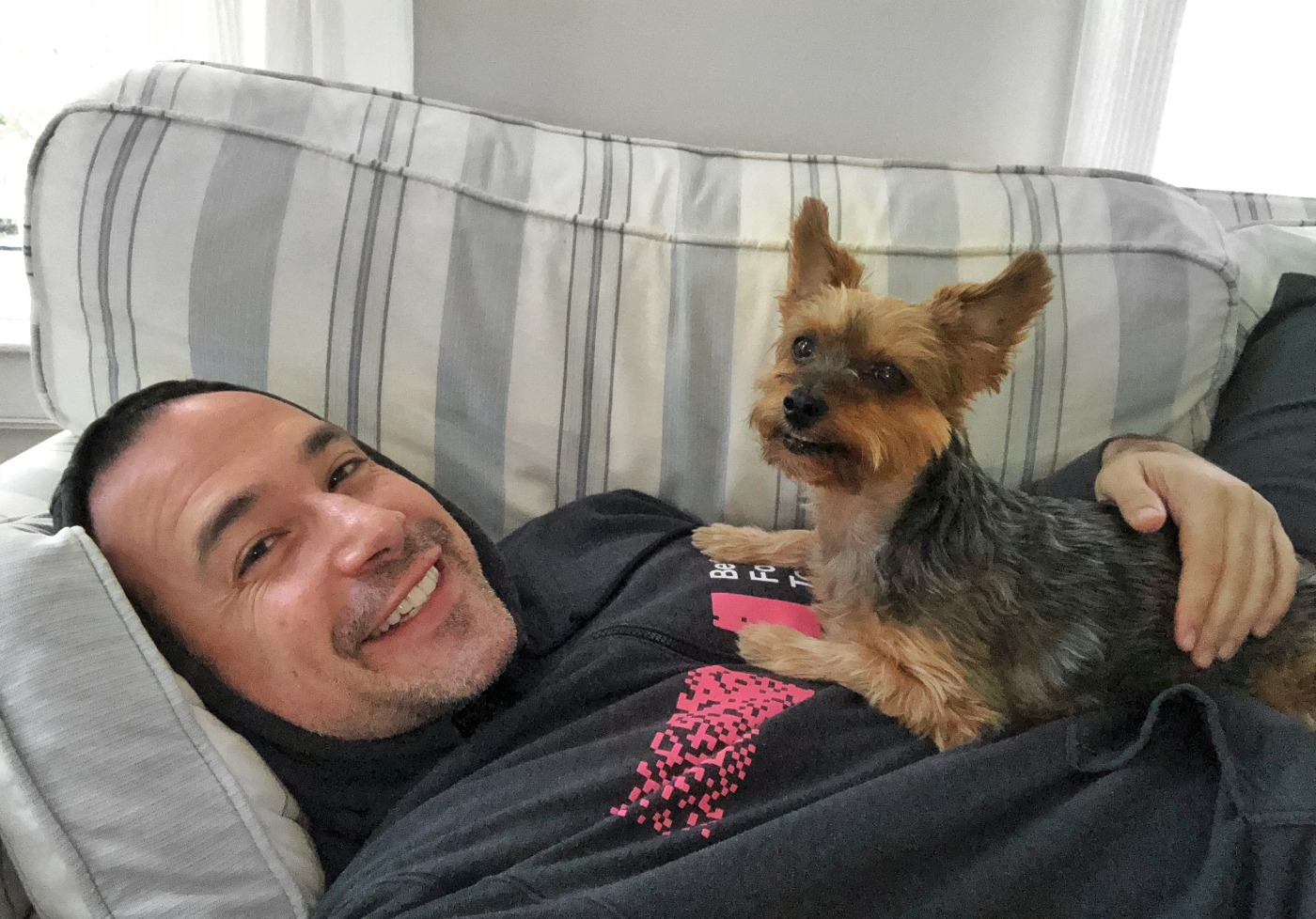 Video Communication Creates Human Connections

It seems counterintuitive that remote work would increase intimacy and a sense of connection; but, what you have to understand is that, in a remote work environment, every meeting is an invitation into someone's life - into their personal space. When that Zoom / Hangout / Skype / GotoMeeting window opens, you step into someone's private world. You see their desk; you see their walls; you see their bookcases; you see their children running by in the background; you hear the dog barking when the mail arrives; you see a loved-one bring by a drink or a snack.

In a remote work environment, you don't see people working, you see people living. And it's messy; and it's unfiltered; and it creates a connection that you simply don't get in an office. And, instead of trying to create barriers between our "work lives" and our "private lives", what we get is an integration of the two. Instead of innocuous conversations about the weather or last night's Sports Ball, we talk about our families and our pets and our joys and our tragedies. We talk about births and deaths and divorce and dating and what it means to be getting older.

Video communication in a remote work environment reminds us of our humanity; and that we are all both the victims and the beneficiaries of this silly, wonderful, ridiculous Human Condition. This fosters a more holistic understanding of each other; and, promotes better relationships and deeply sympathetic interactions.
Text Communication Promotes Honesty And Diversity Of Thought

When we communicate through text, we are freed from many of our social inhibitions. This means that things we may not feel comfortable saying face-to-face suddenly feel possible in text. If completely unchecked, this freedom can lead to regrettable moments (See: any public message board); but, what I find is that - in a work setting - this freedom leads to more open and honest communication. Whether in a chat, in a Pull Request, or in a Google Doc comment, text-based communication allows us to be more contemplative and constructively critical of the ideas being discussed.

It also allows more people to contribute. In face-to-face communication, conversations are often dominated by a few individuals. But, when anyone can quietly type a comment or leave a question in the chat, there is a natural infusion of fresh ideas and perspectives. This leads to better discussions; which, ultimately, leads to more informed decision making and an increased chance of a successful outcome.
ASIDE: Bring more people into the conversation is the foundational idea of the InVision platform. The InVision platform is not a Prototyping tool - it's a collaboration tool, that happens to use prototypes as a conversational center-piece. The conversations that take place around a prototype are the true value-add of the process; the prototype is just a happy byproduct.
Chat Applications Create An Asynchronous Echo Chamber Of Inspiration

InVision runs on Slack. At times, this can be overwhelming; and, certainly requires a new set of information-processing skills. But, the asynchronous nature of chat means that you get to be privy to more of the daily happenings. And, many of these happenings are the small victories. Whether it's a manager sharing a triumphant goal or an individual contributor showcasing the outcome of some performance optimization - the chat history becomes this repository of inspiration. And, when I see these little victories floating by, I get inspired to do better and to be better.

One of my favorite quotes is from Marianne Williamson:
.... as we let our own light shine, we unconsciously give other people permission to do the same. As we are liberated from our own fear, our presence automatically liberates others.
This is the beauty of a chat history: it is a force-multiplier of positivity. It creates a no-cost conduit through which anyone can champion themselves, their teammates, and their company. Not only does this make the individual feel better, it provides the rest of us with a template to which we can aspire.
It's Not Perfect, But It's Amazing

Working remotely is not perfect. There are things that I do miss about being in an office: those Friday lunches in the conference room; those farewell cakes when a teammate takes an opportunity at a new company; the podcasts that I listened to during my commute. But, a remote work environment more than makes for all of that; and then some. The video, text, and chat based platform driving a remote organization accidentally creates an environment that stokes intimacy, sympathy, and inclusion of thought. It allows us to feel closer to those with which we work. And, it inspires us to do better.

I can't imagine having it any other way.