I Have More Money Than Time
In his book, Free: The Future of a Radical Price, Chris Anderson provided me with a moment of profound clarity. More or less, he stated that at some point most people transition from having more time than money to having more money than time. Now, this isn't a statement about the absolute wealth that one has - I'm not a wealthy person; rather, it's a shift in the relative amount of both time and money that people have in their lives. As kids, we have nothing but time. As adults, we begin to realize that time is our most precious, most valuable commodity. And, when this revelation takes place (if it does), it begins to frame every decision that we make.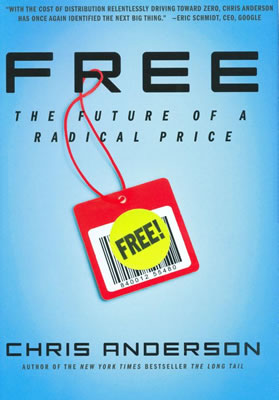 While this outlook has all kinds of material implications, I think it is most interesting when discussed in the context of self-actualization. In the 1940s, psychologist Abraham Maslow developed what he called the Hierarchy of Needs as a theory behind human motivation. His original theory outlined five categories of need:
Self-Actualization
Esteem
Love and Belonging
Safety
Physiological
From what I've read, the basic idea behind this needs hierarchy is that once the needs of one level have been sufficiently met, people can start to address the needs of the next level up. These needs start with the physiological - the most basic need of survival - and ascend to self-actualization - the desire for man to reach his true potential. Coined by Maslow, the need for self-actualization is beautifully summed up as such:
"What a man can be, he must be."
There's something so deeply human about this phrase that it's hard for me to even articulate exactly what I'm feeling.
This sentiment reminds me of the movie Gattaca starring Ethan Hawke. The world represented in Gattaca, is one in which a man's genome determines his fate in life. Unfortunately, Vincent - Hawke's character - has a heart defect that gets in the way of his dream of becoming an astronaut. Not one to let his genes curb his desire for self-actualization, Vincent becomes a "borrowed ladder" - one who uses another's "beneficial" genome for the purposes of identification. In a pivotal scene in the movie, Vincent explains to his genetically-gifted brother how he has managed to get so far with so little:
Anton: "Vincent! How are you doing this, Vincent? How have you done any of this? We have to go back!"
Vincent: "It's too late for that, we're closer to the other side."
Anton: "What other side? Do you want to drown us both?"
Vincent: "You want to know how I did it? This is how I did it, Anton. I never saved anything for the swim back."
This last line - "I never saved anything for the swim back" - seems, at once, both crazy and yet, deeply moving. This is where I see the desire for self-actualization being framed in the context of time as the most precious human resource. To Vincent, self-actualization was the goal; there was no "coming back" from that - there was no "after" that. As such, any time not put towards this goal became a huge and potentially devastating opportunity cost.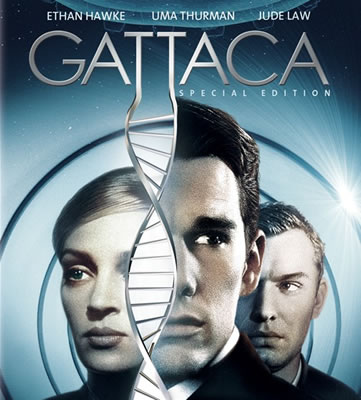 This absolute belief, as held by Hawke's character, begs perhaps the most important question of all: can one ever regret a journey of self-actualization? As humans, regret is a romanticized topic that we relate to time; we love say things like, "In the end, you'll only regret the things you didn't do - not the things you did do." But, what kinds of regret are we talking about? Clearly, we cannot mean every missed opportunity as one simply can not do all things all the time.
And, if we're not referring to the little regrets (ie. I wish I had that second serving of ice-cream), we must be referring to those big regrets - those "dare to be great" moments - those "once in a life time" opportunities. To me, it seems natural to fit a failure of self-actualization in this category - to hold it as something you can only regret not doing.
Friedrich Nietzsche said, "He who has a why to live can bear with almost any how." Martin Luther King Jr. said, "If a man hasn't discovered something he will die for, he isn't fit to live." Jake La Motta lamented, "I could have been a contender; I could have been somebody." While some might find Nietzsche's comment agreeable, King's comment abrasive, and La Motta's comment the stuff of Hollywood tragedy, statements like this all echo the sentiment that self-actualization is a critical aspect of life - perhaps event the most important aspect of life.
I am feeling all of this on a level that I am having trouble putting into words. So I am sorry if I am not pulling this all together for a single point. All I can say is that when Chris Anderson made the statement about having more money than time, something finally clicked inside of me. It just put a whole lot of things in perspective. If nothing else, I also want to get across that Chris Anderson's book, Free, is very thought-provoking. I highly recommend it! Oh, and if you get it on iTunes, it's free!